Photos ~ 2015/16 Events
Environmental Camp April 15-17, 2016
posted Apr 19, 2016, 6:35 AM by Laura Brackenbury
6th Annual Vancouver Island Scouts Canoe Challenge
posted Apr 6, 2016, 2:06 PM by Laura Brackenbury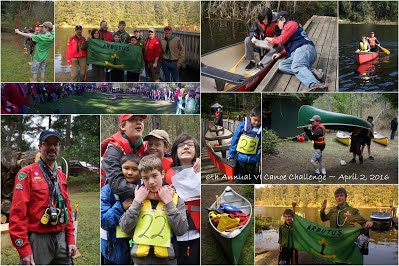 Thanks to Scout Ryan and his 1st Cedar Crew for a great day!
Cub Nature Observations
posted Mar 12, 2016, 8:26 AM by Laura Brackenbury
Friday 10 March the cubs had a wonderful session of check out the amazing detail found in nature as they sketched and did rubbings of various leaves and then surfaces within their building.
Snow Camp!
posted Feb 27, 2016, 12:02 PM by Laura Brackenbury
After two years where snow camp was cancelled due to lack of snow, the 1st Arbutus Scout troop had a wonderful time in the snow on Mount Washington with 14 Juan de Fuca.  Special thanks to Scouter Bernie for his creation of the handmade snow shoes the troop used as well as the other leaders who took time to plan and attend with the youth – Scouters Bernie, Ian, Alex, Bob thank you for all you do for the troop.  Here are just some of the amazing photos taken by the leaders from the troop.
Scout hike with 14 JDF on Mount Wells
posted Jan 17, 2016, 9:18 AM by Laura Brackenbury
Esquimalt Celebration of Light Parade
posted Dec 22, 2015, 10:53 PM by Laura Brackenbury
The rain held off just for the parade.  With everyone aglow with lightsticks and antlers we were an enthusiastic entry for the parade and everyone had fun…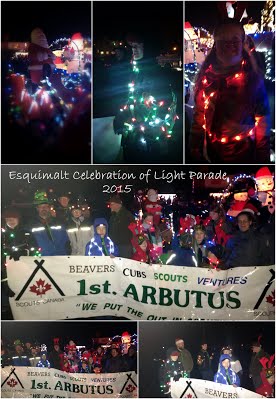 1st Arbutus's Living Christmas Tree
posted Dec 22, 2015, 10:38 PM by Laura Brackenbury
This is the 2nd year Esquimalt has had a living Christmas Tree village and 1st Arbutus joined in the fun this year with all sections making scout inspired decorations with a little help from our friends at Scout house.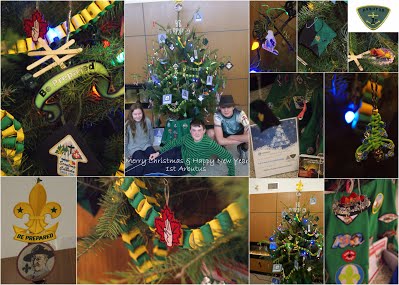 Greater Victoria Fall Skill Scout Camp ~ Camp Barnard
posted Dec 8, 2015, 5:00 PM by Laura Brackenbury   [ updated Dec 8, 2015, 5:01 PM]
The 1st Arbutus Scouts had a fabulous time out at the Greater Victoria Fall Scout Skills camp.
There were robots, lashing creations and all around a great opportunity to team build and learn together.
Scouter Royce was officially invested at the end of camp.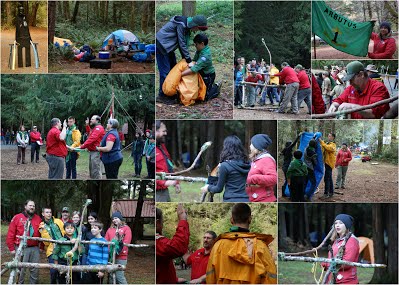 Apple Day 2015
posted Dec 8, 2015, 4:50 PM by Laura Brackenbury
Thank you to our location hosts – Tim Hortons (Head St) & Castle Building Supplies (Bay St)